API 5CT N80 oil casing pipe, N80-1 and N80-Q type
TPCO
Oilfield oil casing pipes are situated into very well bore and cemented in position to secure both equally subsurface structures as well as the wellbore from falling apart, also to permit drilling mud to circulate and extraction to get area. Casing pipes are normally made employing outside the house dimensions dimensions from 114.3 mm to 509.0 mm.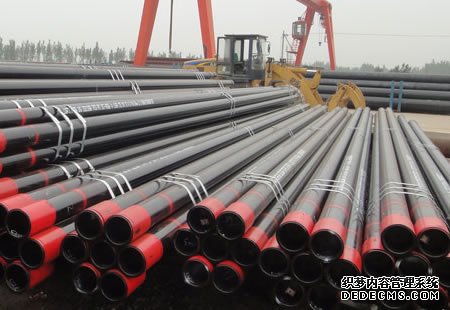 The strict quality need for metal is due to the cruel doing work problems of casing. The steel solution ought to be createdexclusive specifications or specs. ISO 11960 and API Spec 5CT have specific the metal solution expectations of oil casing.
API 5CT N80 oilfield casing pipe Specifications
| Parameters | CASING PIPE DATA |
| --- | --- |
| Material | N80 Steel Grade |
| OD | 4-1/2"- 20" (114.3~508mm) |
| WT | 5.21-16.13mm |
| Thread | BTC, LTC, STC connection |
| LR | R1 R2 R3 |
API 5CT N80 oil casing pipe includes N80-1 and N80-Q forms
API-5CT N80 oil casing pipe has N80-1 and N80-Q types. Individuals two components are totally consistent pertaining to the chemical composition and mechanised attributes, they are just a variety of from the heat remedy.
As its mechanised properties are higher than J55 and K55 forms, it might pretty very well be utilized to specified a little more tough formations. With much deeper downhole level than J55 & K55 forms, it might be applied for the exploitation of middle-level oil and gas.
During heat therapy, N80-1 steel is handled by normalizing and tempering, when N80Q steel is handled by quenching and tempering. Hence, the collapsing strength and inside stress energy of N80Q are higher than that of N80-1. N80-1 or N80Q really should be evidently demonstrated from the designer when N80 casing is chosen.
As a result of higher capacity for N80 materials, individuals API-5CT casing and tubings are broadly utilized in pure gas at the same time as coal bed methane extraction, and geothermal wells.
上一篇:Several of the OCTG casing tubing accessible for your compan